Enjoy your safe and convenient shopping experience on prettygarden.com!
We accept the following payment methods.

How to pay?
Welcome to our checkout page. You can choose Express Checkout to complete payment in a simple way which is marked in blue in the following picture. Or fill in the form to checkout by credit card, debit card or PayPal in the normal way which is marked in yellow in the following picture.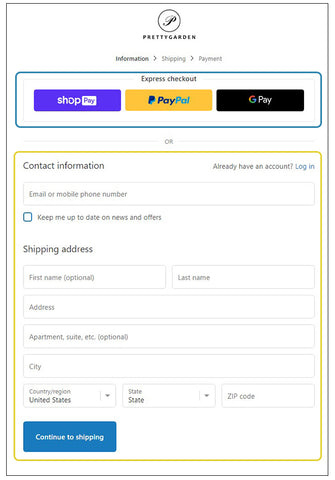 The following introduction is about how to checkout in the normal way.
1. Fill in your information as the picture below.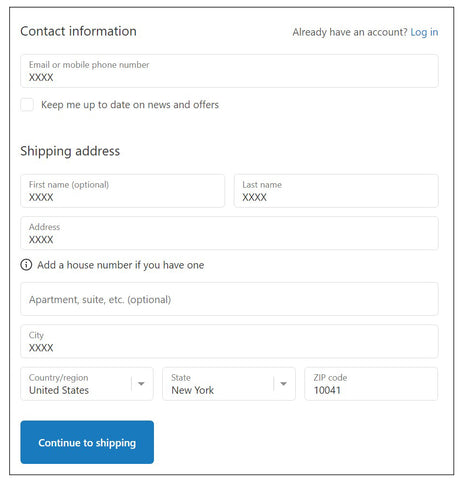 2. Choose a preferred shipping method. We provide free standard shipping on qualified orders. Please check our Shipping Policy.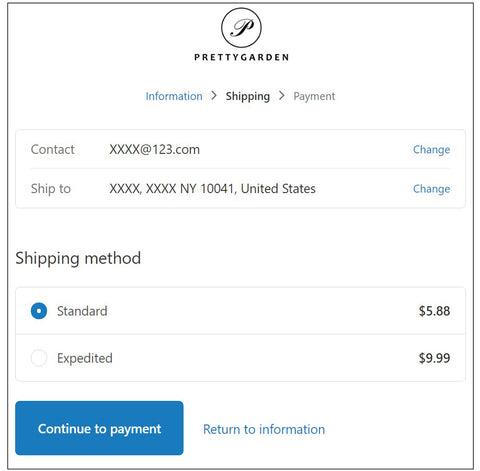 3. Choose to pay by credit card or Paypal. 
4. Click "Credit / Debit card", then fill in your credit card or debit card information and click "Pay now" to complete payment.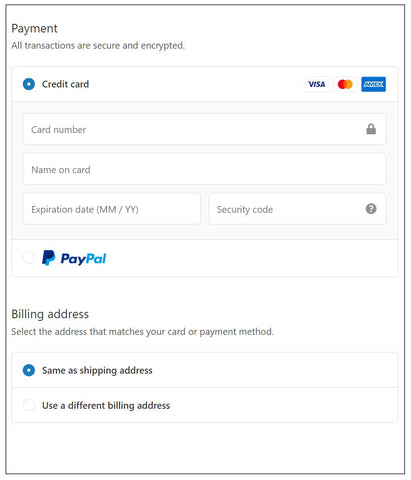 5. Or click "PayPal", then click "Complete order", you will be redirected to PayPal to complete your purchase securely.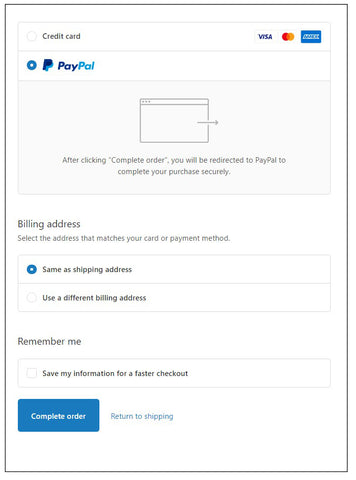 6. Congratulations! You completed the payment.
Sunday,Monday,Tuesday,Wednesday,Thursday,Friday,Saturday
January,February,March,April,May,June,July,August,September,October,November,December
Not enough items available. Only [max] left.
Browse Wishlist
Remove Wishlist
GET Extra 10% OFF